So you know those projects that start out very small and slowly evolve to be much bigger; well this article is a perfect example of that.
To make my 1976 vette a safe driver, the first thing I needed to do was replace or repair the leaking radiator and buy a new water pump. No big deal; day job at best… so I thought. But as I got further along in the project, the list started to grow. Once the radiator was removed, the radiator core support was clear that it needed to be replaced because of rust damage. Again, not a big deal; kind of bit my wallet hard but anything that says corvette will do that. Next, the belts looked like they were starting to crack so I figured that it wouldn't hurt to replace them as well. With everything out of the way, the engine's paint was looking a little rough. I originally planned on just slapping some paint on it, but was convinced by my father that the only way to a job is to do it right. So I broke out the degreaser and wire wheel. And then the big one hit me…. the driver side motor mount was broken. It doesn't take a psychic to see where this is going. Yup you guessed it, within less than a week of originally thinking I was only going to work on the cooling system for a day, I had the engine and transmission hanging from the ceiling. As it turns out, the transmission mount was broken too. Now the fun begins.
Unfortunately I didn't plan on making a tech article on this so I didn't take the detail pictures required to illustrate it. So for this article it will mainly be just pictures and a little bit of writing here and there.
So this is proof that looks can be deceiving.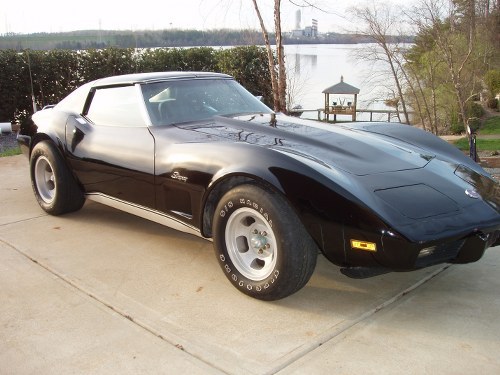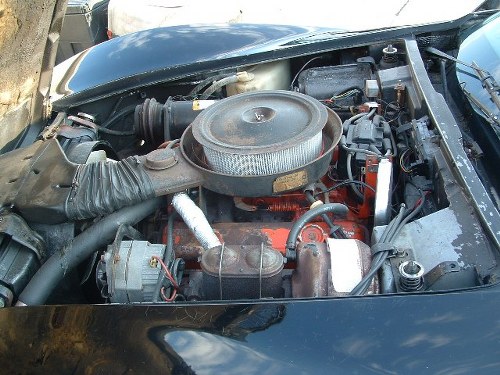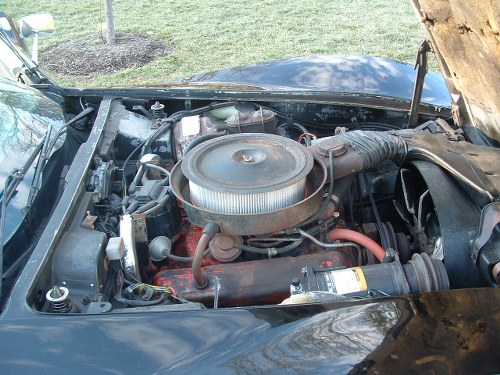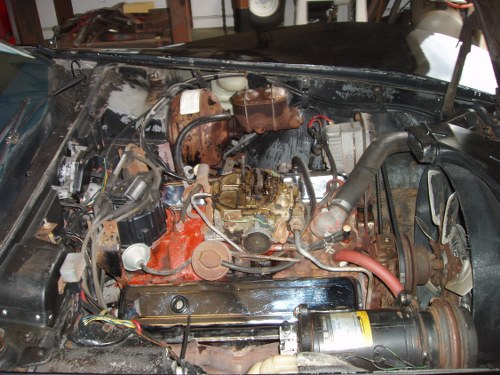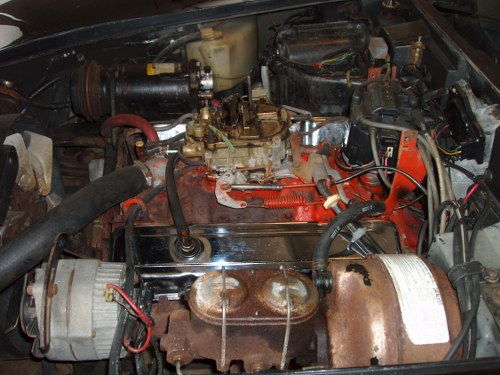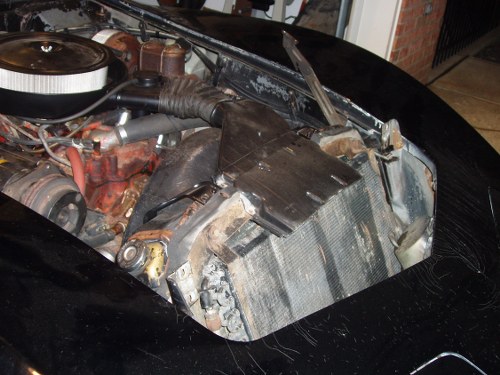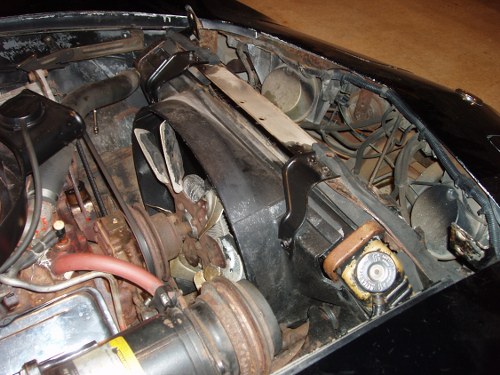 This was an Ohio car and unfortunately it shows.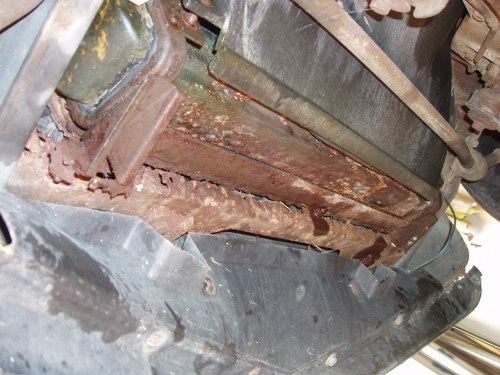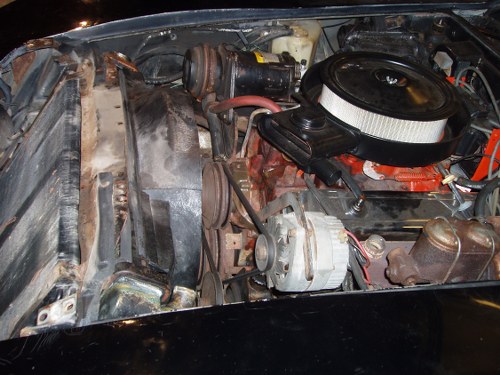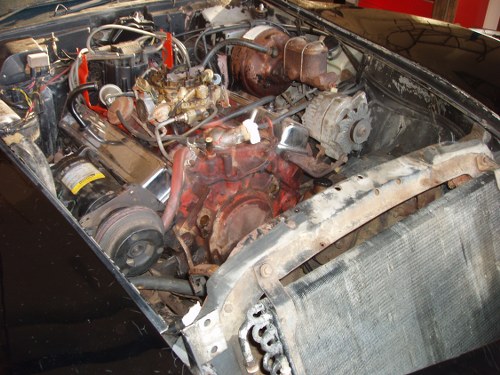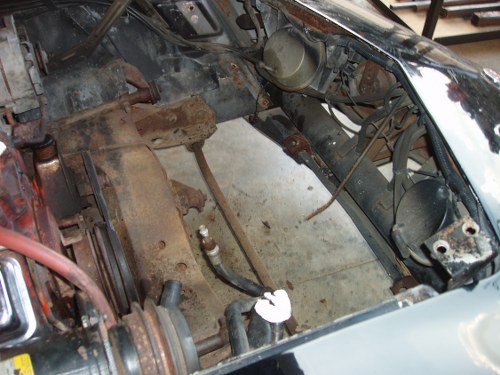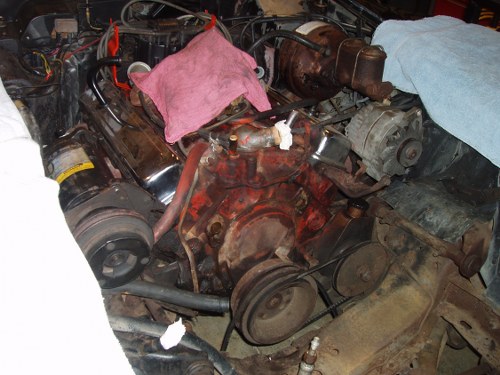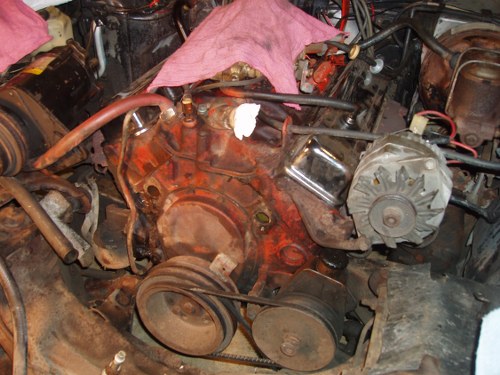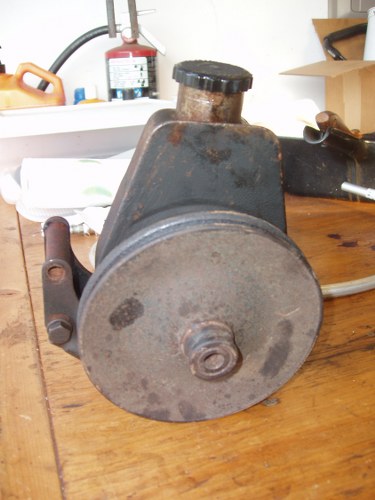 Here's another surprise; the pinion seal on the differential has broke so now the differential is leaking.
And the list continues to grow…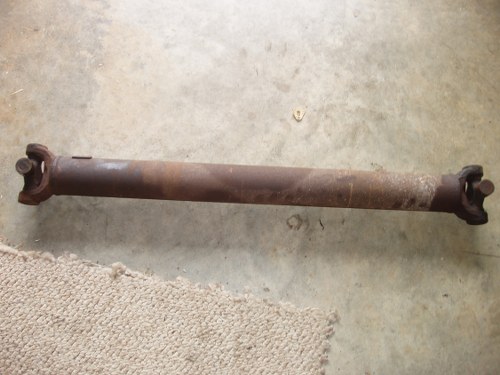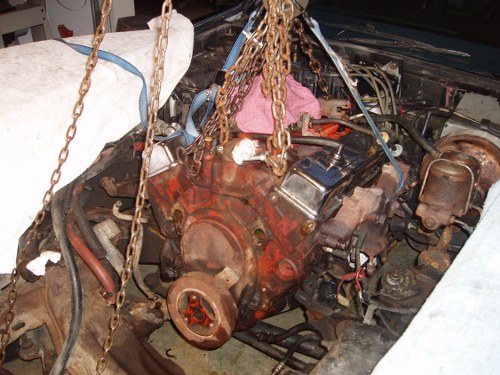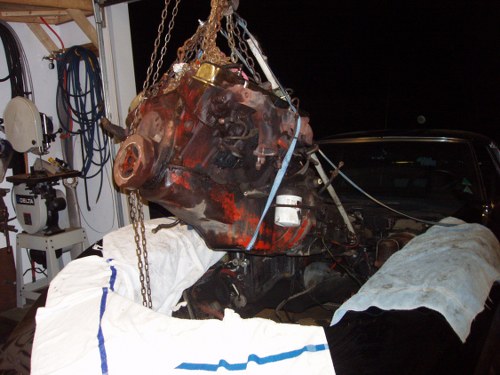 The jet ski stand work great for holding the engine and transmission.