When starting to strip the chassis to just the bare frame, I chose to start at the rear and work my way forward. First I removed the gas tank. There are only two bolts that hold the gas tank straps. The nuts are tack welded to the frame, so the bolts should be fairly easy to take off.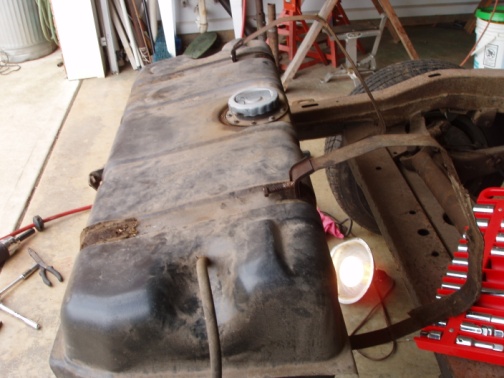 After removing the aftermarket air shocks, I removed the front differential mount, disconnected the emergency brake, and took off the brake lines.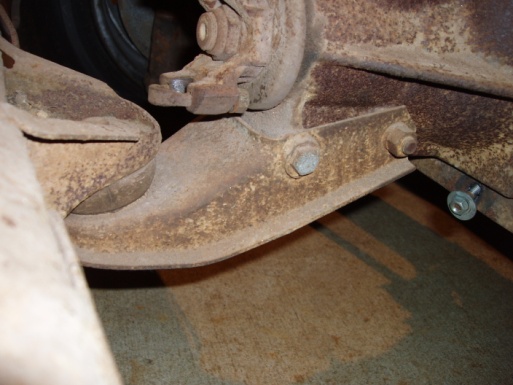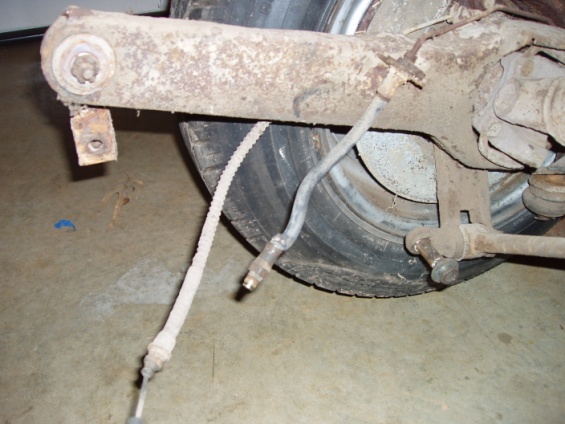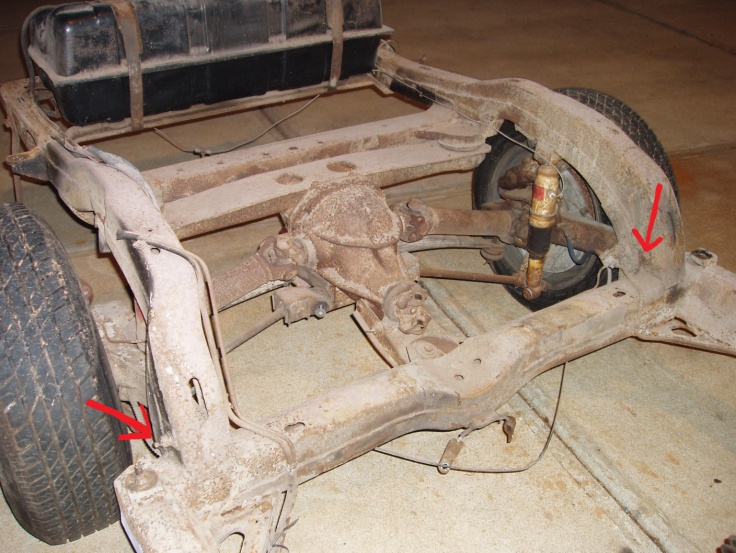 Then I removed the bolts that connect the trailing arms to the frame. This is a much easier task to do now that the body off. When removing the bolts, it would be good practice to keep track of the locations of the shims on both side of each trailing arm. So when in the process of reassembling everything, it will make the alignment closer to what it should be before perfecting it at the alignment shop.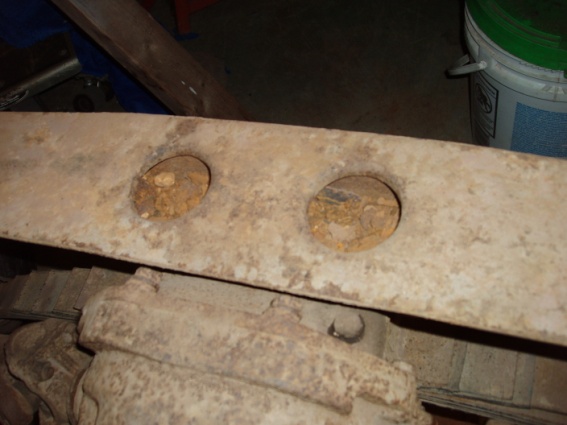 Here are four bolts that connect the rear cross member to the differential. Unfortunately, these bolts had been so weathered that I couldnít get the slightest grip on them so I decided to remove the cross member off with a differential attached and deal with it when itís time to rebuild the differential.
After I removed the two bolts on the underside of the rear cross member, I expected the whole assembly to be free. Instead the 30+ year rubber insulator had shrunk, holding the cross member tight to the metal it covers. I lifted the frame up and placed another jack with a piece of wood an inch below it. This way I could use the heavy assembly to help break it free from the frame. The floor jack is there to prevent everything from slamming to the ground and possibly damaging the differential once the cross member is broken free. Then I placed a pry-bar in-between the frame and the differential cross member and bounced my weight on it until it came free. Note: this isnít always going to be the case. When I removed the rear cross member from my 1975 corvette parts car it was free as soon as the two lower bolts were removed. So every car varies.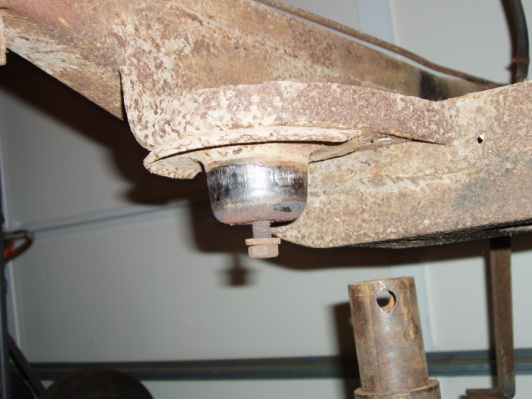 With the cross member free, the complete rear end assembly can be pulled from the frame. This is extremely heavy so a friend or even an engine lift would be great at this time. I placed mine on a rolling dolly to keep it somewhat portable until I set up a place to permanent store it until itís time to disassemble everything.

Now that the rear has been removed, I can work my way forward to the steering mechanisms and control arms.