It is true that you have to have some sort of support to strengthen the body when you life it. Unfortunately, I have yet to make any for mine. I just put the doors on it and made sure that they were secured and locked so that they wouldn't open. This gave it enough support so that when I lifted it, it wouldn't bend or break anything. I currently have it on a body dolly that is able to open and close the door like if on the chassis. I was thinking about making door braces but the way it sits on this dolly, I am not sure if I need them just yet or at all. It is a good idea to have something supporting the front clip when on the body dolly and when lifting off the chassis. I ran a tie down strap to the front so that all the weight wouldn't put stresses on the fiberglass.

Here are a few links of what some people did to support the body when lifting. Since I lifted the 68, I have lifted five other vettes, three of which had their doors off. Now keep in mind that these were all hardtops and they had the majority of items removed from them so that they didn't weigh very much. So in my opinion, door braces are a bit overkill unless you plan on putting it on a rotisserie or something like that.

http://www.carsandparts.com/Articles/Corvette/Tech/how-to-build-door-braces

https://www.accessiblesystems.com/udb.php

Here is a 1979 that I parted out. I used straps to lift it and then attached a strap to the radiator mount to give strength to the front.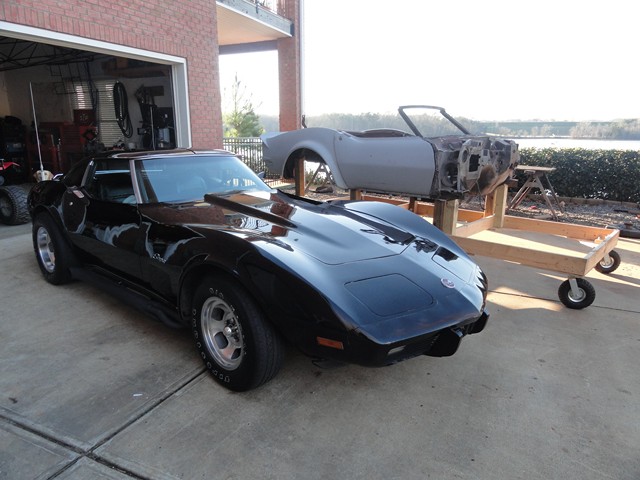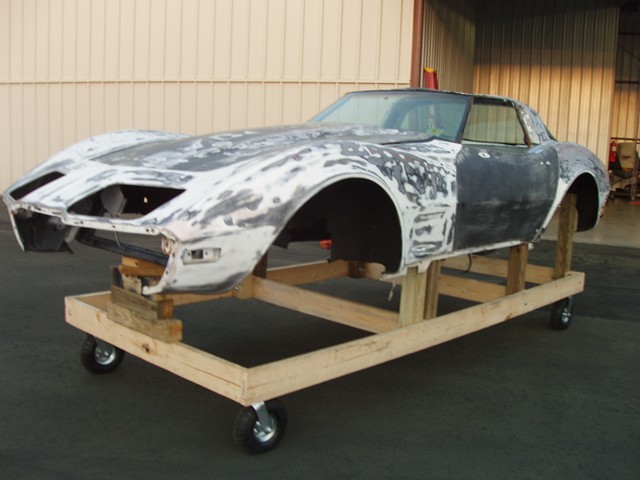 Here are the plans I used to make the dolly. They are not my plans so I cannot take credit for them. They came in a pile of papers when I bought one of the 75 vettes. To the best of my knowledge they are not copyrighted, however, if you know the source, please let me know so that I may give credit where credit is due.

Plan 1 | Plan 2

Have a Question About This Article? Ask It Here!